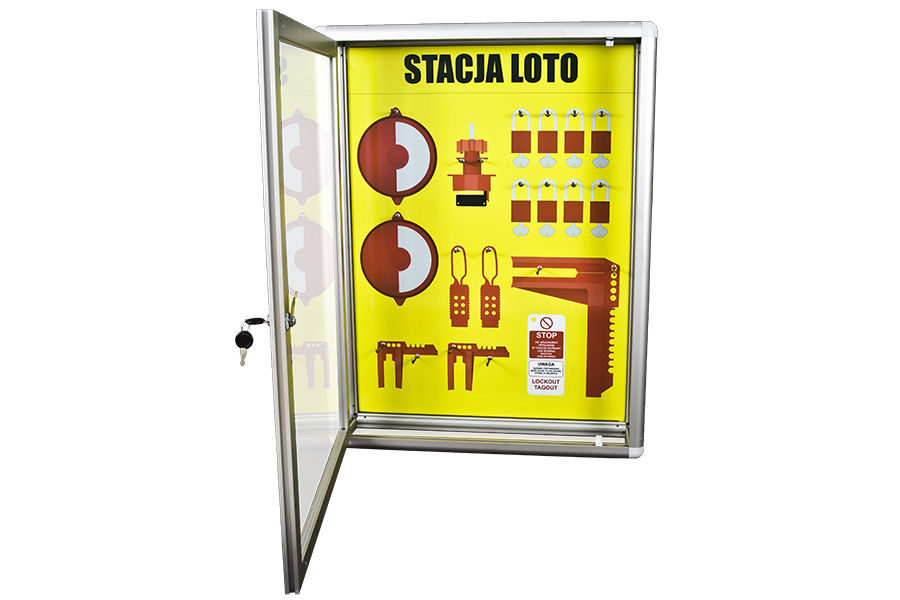 LOTO stations
Lockout / Tagout stations with shadows. Stations ensure LOTO locks storage, which is both safe and neat. Thanks to so called "shadows" every lock will be assigned its own space, which facilitates identification of locks being used and makes storage neat and aesthetic. Storing locks inside a cabinet helps to maintain them in clean condition (dusty or oil-contaminated environments) and prevents their unauthorized use (locking the cabinet).
LOTO stations standard sizes:
250x400x150(depth) mm
800x600x150(depth) mm
700x1000x150(depth) mm
On request, custom made in non-standard sizes. Minimal depth:100 mm.