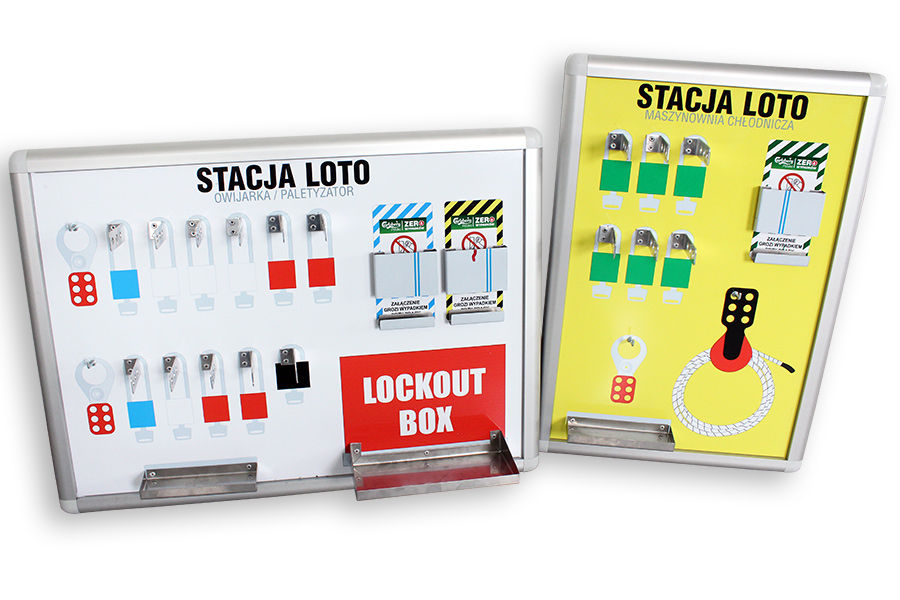 LOTO shadow boards
LOTO shadow boards for LOCKOUT locks are useful mainly for food industry applications. Thanks to their design they are easy to wash and depositing of dust or other residues on them is limited to minimum. Thanks to so called "shadows", every lock on the board will be assigned its own space. This will allow quick identification of locks being used and will make storage neat and aesthetic.
Because the cabinets are produced by ELMETAL company it is possible to customize the size and arrangement of stored locks.
LOTO boards standard sizes:
250×400 mm
800×600 mm
700×1000 mm
On request, custom made in non-standard sizes.
Lockout Tagout shadow boards advantages:
Ability to freely organise the shadows of lockout devices, safety locks, tags (hangers) and other tools
Wide range of accessories
Practically unlimited choice of equipment shadows and board dimensions
Washable, easy to clean surface
Simple installation – we will install the exact mounting
elements you require
Customizable background colour (yellow and white as standard) and shadow colour