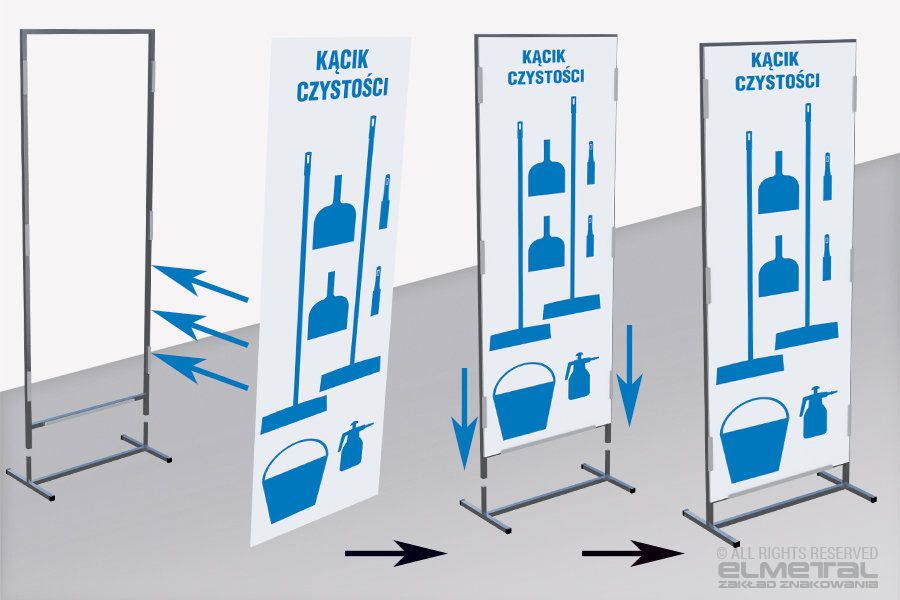 5S boards
Visual Management is a key concept in Lean Management. The 5S system, which forms a crucial element in visual management, is based on 5 simple rules which serve as a tool to facilitate the organisation of processes and solutions used at the workplace. The implementation of 5S rules results in the improvement of the efficiency of workstations through the reorganisation of workplaces, simplification of selected processes, prevention of error occurrence and the improvement of occupational safety.
Shadow boards are an excellent solution to maintain tools, accessories and workplace control within a production plant. If any item is missing from the board, the shadow visible on the board immediately notifies us of this fact. By using assorted colours, we can assign specific boards to designated areas inside the plant.
Each shadow board is created as an individual project – we carefully select suitable materials and technology to perfectly match client expectations.