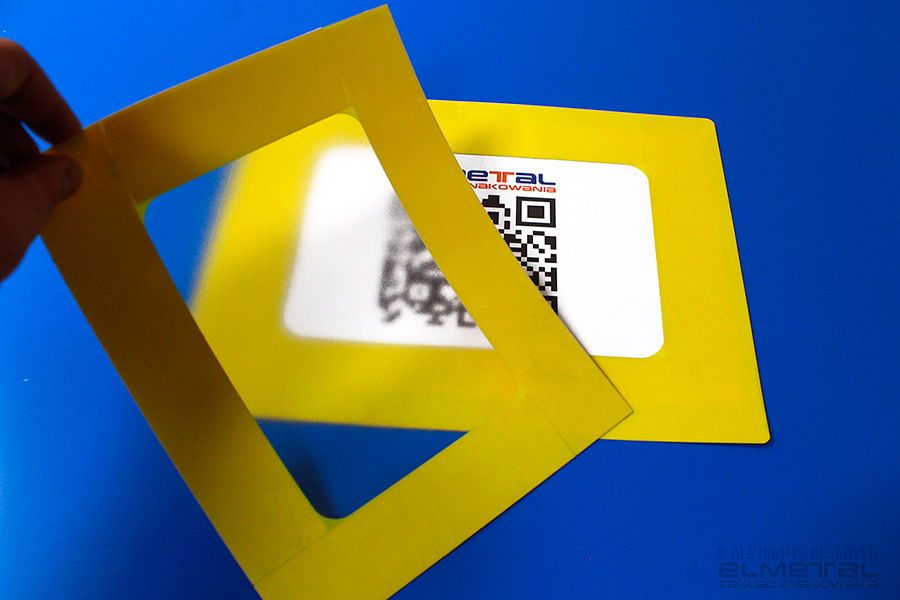 Floor marking window
Self-adhesive floor marking window perfect for identification of storage areas, forklifts or logistic boxes.
The yellow color of the window frames ensures excellent visibility of the marking.
The document is placed under a window that sticks to the substrate thanks to a self-adhesive tape applied under a transparent PVC material (typically 0.5 mm thick). The width of the border frame and the self-adhesive layer is 5 cm.
To facilitate access to the document, when it is necessary to replace it frequently or update, you can use the three-sided glued window.
For more information, contact our advisers.
Available sizes:
A5
A4
A3
other on request