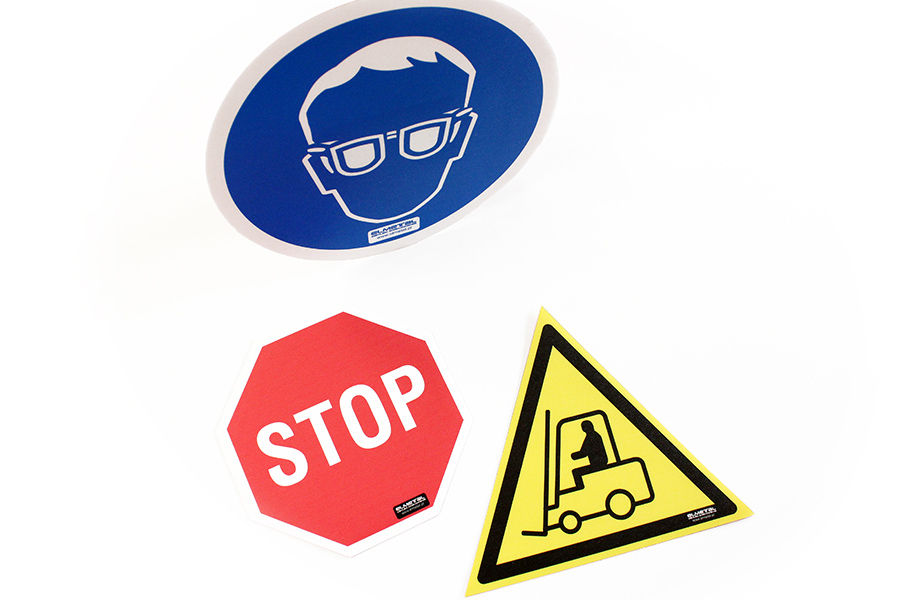 Hard-wearing floor marking signs
Made from high-quality self-adhesive film with excellent adhesion (30 N/25 mm) and increased resistance to water, fats, oils, as well as low concentrated acids and bases. The film is resistant to temperatures between -400C and +800C. The signs are additionally protected with anti-slip film which minimises wear. The signs are resistant to sunlight.
As standard, the signs come in a circular shape with a diameter of 300 mm (prohibition and mandatory signs) or a triangle which is 300 mm high (warning signs).